The Spanish property market is a vibrant but intricate sector, and more non-residents are cashing in on the low rates of interest in Spain and economical house prices. Drawn in by low prices, economical flights, excellent weather and Spanish lifestyle, investors are looking to Spain as a preferred choice available in Europe. Because Spain is a great place to live in, the real estate market is a lucrative option for a safe investment. Future buyers of real estate should arrange their Spanish mortgage well in advance.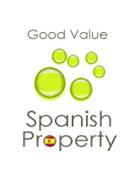 An overview of the Spanish mortgage market
Similar to any highly-advanced economy, Spain has a well developed mortgage market with numerous lenders providing a plethora of Spanish mortgages. You will find that Spanish mortgage is offered by banks and savings banks, and sold directly or by mortgage brokers or lenders.
Again, like similar to any highly-advanced mortgage market, there are big differences in the actual costs and terms of Spanish mortgage on offer. This ranges from expensive and inflexible mortgages to flexible and cheaper ones. The interest charged on Spanish mortgage is fundamentally calculated as a function of the base rate which is set by the European central bank. However, apart from that, Spanish mortgage lenders are mostly free to determine the terms and charges of the mortgages that they offer. Apart from the fact that Spanish mortgages may differ in attractiveness from bank to bank, they can also vary considerably within the same bank, and even from branch to branch.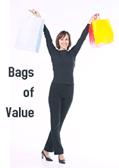 Types of mortgages in Spain
As in other countries such as the United Kingdom, the most of the mortgages sold in Spain are variable rate mortgages. Borrowers with a variable rate Spanish mortgage will pay more if the interest rate rises and less if the interest rate falls. Most lenders also offer a Spanish mortgage with a fixed rate which in turn has higher interest payments in the short term.
Some lenders also offer a mixed mortgage that involves a certain period of fixed interest payments, and a floating rate thereafter. Certain lenders have started offering an interest only Spanish mortgage, under which borrowers only pay interest on the loan in their mortgage repayments, and then return the capital either at the end of the mortgage or at some point in the future during the lifetime of the mortgage.
Recently, mortgage lenders have increased the lifetime of mortgages that they are prepared to lend. A longer Spanish mortgage reduces the size of monthly mortgage payments and therefore stimulates demand for Spanish property by making it accessible to a wider market.
Is having a Spanish mortgage a good idea?
With the Euro-zone interest rates so low, it makes good sense to consider using a Spanish mortgage to take advantage of the extraordinarily cheap cost of borrowing. With inflation around 3%-3.5% in Spain, and base rates at around 2%, the real cost of borrowing money in Spain has recently been zero or negative.

In this golden scenario, one can borrow from the bank at next to nothing in real terms, and if the value property in Spain rises, one can profit from all the capital gains.