Surviving the Spanish Weather in Summer
The temperature

The unpredictably of the British summer drives British holidaymakers to the Spanish Costas in droves for guaranteed sunshine and beach weather. In fact, British tourists are always surprised to find that the temperatures in Spain always exceed the weather forecast printed in the UK newspapers. However, July and August can witness some extremely hot temperatures and the constant 'blanket' heat can feel pretty unbearable, particularly if you have been plunged into the thick of it directly from the UK.

Although, there is no on/off switch to give you a break from the suffocation, there are a few preventative measures and cures that you can take to stop the Spanish weather from spoiling your enjoyment.
Drinking

Firstly, surround yourself with water. Start by drinking it and lots of it! Get into the habit of 'downing' water. Forget about Cola and alcohol, when you feel thirsty drink plain, old, simple water. Don't wait until you feel thirsty, in fact, once you get to this stage, it is actually a sign that you are already dehydrated.
No other drink will re-hydrate you like water. Get young children into the habit of drinking it. It is difficult to wean them off what they are used to but if you don't buy fizzy drinks and squash, there's nothing else in the house to drink; if they're thirsty they'll drink water.

Bottled water is cheap in Spain compared to the UK, especially if you buy supermarket own brands. Always buy more than you think you will need and in almost every possible size of bottle. Store them in the fridge and always keep one by the bedside. Pop a three-quarter filled bottle in the freezer in the morning, ready to go to the beach in the afternoon. Stock up at home and take it with you because you will only end up paying inflated Spanish petrol station prices when you are out and about.
Ways to keep the temperature down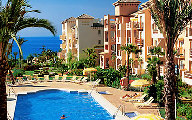 Water is key to keeping your temperature down and you should immerse yourself in water as much as possible. Make sure you holiday in an urbanisation with a pool or near the beach. Regular bursts of cold showers are a refreshing way to cool off for a while. If you have toddlers buy them a small paddling pool and supervise them while they splash around. You can pick up inflatable pools everywhere, the large Spanish supermarkets are usually quite cheap for inflatable pools, rubber rings etc.

As soon as you arrive go to the supermarket and stock up on ice-lollies. For small children, you can't beat Mercadona (a great value supermarket to look out for) for boxes of mini-size lollies.

You will definitely need an electric fan or two, preferably air conditioning. However, the only drawback of air con is that compared with the scorching weather outside, inside can get a little too comfortable, making it impossible to motivate yourself to go out. Fans can be bought from Boulangier or the bigger supermarkets eg Carrefour or Alcampo. Make sure you get in there before it really heats up as they can sell out very quickly.
Clothes to bring

No need to check the Spanish weather forecast before you pack during the summer, you are guaranteed it's going to be hot! When packing really think practically about what you will wear in Spain. When you're in the UK, it's very difficult to imagine just how little clothing you are going to need. Jeans, long sleeves and long trousers are out of the question unless you think you deserve some punishment! The UK has a lot of competition on the high street, more so than Spain.

Avoid bringing your thick, good quality cotton clothes from Next and Marks and Spencer's as they will be too warm. In fact, it's worth trying the 'cheaper' shops such as Primark and Matalan and even the supermarket ranges especially for children's clothes. Cheaper clothes are usually made of thinner cotton, which is ideal for the heat. You could always wait until you get to Spain, as Spanish clothes do tend to be designed with the climate in mind. Sarongs and kaftans make great comfortable cover-ups for ladies especially since many retain fluid and swell in the heat. The choice in the UK is the best it has ever been, but if you fancy something different try the Spanish markets where a kaftan will cost you about ten euros.
Sleep and heat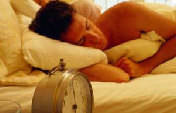 The Spanish summer nights can be very balmy and it is not unusual to see Spanish children in the park at midnight. As far as sleep is concerned make sure you are well equipped with a fan and water by your bedside. You will sweat lots at night and probably won't need even the thinnest of sheets as a cover. During the hottest period, you will need to change your sheets every day. Both Carrefour and Alcampo are great for bed sheet sets 'Juego de sabanas' comprising of a fitted sheet, flat sheet and long Spanish style pillowcase.

It is worth reviewing your daily routine during your stay. In Spain, the daily routine is definitely dictated by the weather. A good starting point is to get into the habit of taking an afternoon nap during the hottest part of the day. This will enable you to stay up later and enjoy the more comfortable hours. If you have children, you may want to adapt their routine for a couple of weeks, if you're brave enough as there's always that risk that they won't slip back into their old one when you return.

Avoid the beach before four o'clock especially if you have young children. Always avoid the sun between eleven and three. We know you hear and see this everywhere, but this is what the Spanish tend to do and they're the sun experts. Remember that you can burn in minutes so coat on the cream in a high factor, don't worry you will still tan. Sit as close to the shore as possible as it tends to be breezier.
Enjoy the Spanish ferias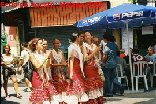 If you do have young children, adapting their routine allows you to make the most of the liveliest time of year in Spain. When I say lively, I am not just referring to groups of lads on stag weeks in Puerto Banus. During the summer months, most Spanish towns hold their annual ferias.
The people of Andalucia come out in their full glory and often Sevillanas costumes to take part in a party tradition embedded in their culture. The streets are buzzing with ambiente whilst adults and children alike enjoy the attractions until the early hours of the morning.

So, prepare yourself in advance and change your routine to really make the most of your Spanish summer holiday!
Top tips for surviving the Summer weather
Water - Drink it, bathe in it, play in it.

Fans

Ice-lollies

Cheap, light clothes

Lots of bed sheets

Avoid the beach between eleven and four

Change your routine to adapt to the weather

Wear sun protection.

Keep checking the weather forecast, as you may be lucky enough to have a slightly cooler day to do your sightseeing
Keep cool and enjoy the weather. See you next time!